Back to calendar
Gildia : Operacja KRÓLOWY MOST
Event details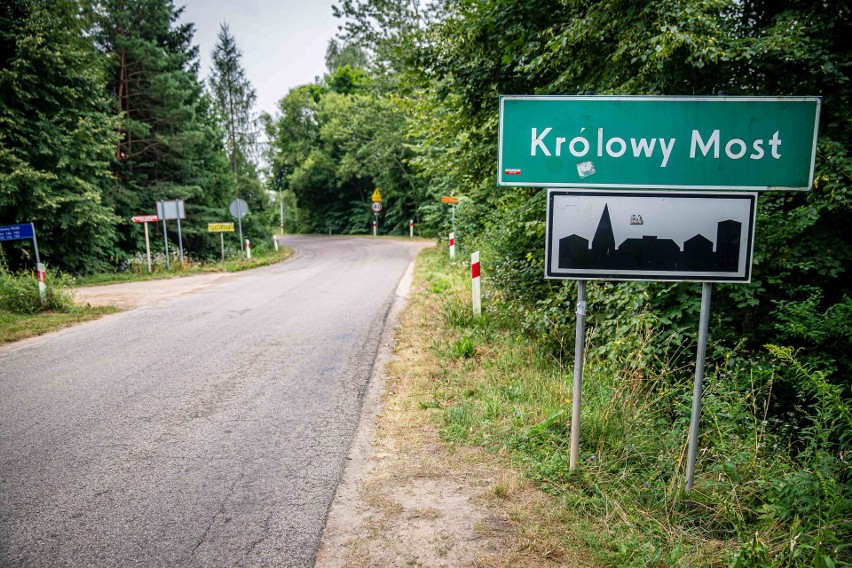 Squadron:
Date and time:
Type:
Briefing:
Slots:
16/24
Owner:
Report:
None
Server:
Wybrany publiczny serwer gry [N/A]
Duration:
180m
Map:
Archived event, you cannot sign in.
Description
Pojedyncza misja bez żadnego kontekstu politycznego, polegająca na likwidacji obrony OPL, posterunków kontrolnych i wysadzenie desantu w celu przechwycenia ważnych strategicznie mostów na północ od lotniska Sochi-Adler. Dodatkowo likwidacja konwoju zmierzającego od północy w kierunku przechwytywanych mostów. [Read more]
Server stats
Stats errors coused by cases noted in the group rules shall be rised via contact admin.
| | Flight | Slot | Pilot | Take offs | Landings | AA | AG | INF | AAA | Ships | FF | Status |
| --- | --- | --- | --- | --- | --- | --- | --- | --- | --- | --- | --- | --- |
Slots
Slot
Signed
Pilot
Attendance
Beeper_1
Mi-8MTV2

[Leader]

Orzel

[Available for SGPSz]

Attendance
Mi-8MTV2
tailor

[Available for SGPSz]

Attendance
Mi-8MTV2
Free

Join us!

[Available for SGPSz]

Mi-8MTV2
TRUP

[Available for SGPSz]

Attendance
Beeper_2
Mi-8MTV2

[Leader]

GromI

[Available for Gildia]

Attendance
Mi-8MTV2
GromNecropolis

[Available for Gildia]

Attendance
Beeper_3
Mi-8MTV2

[Leader]

Bartek16194

[Available for Gildia]

Attendance
Mi-8MTV2
Free

Join us!

[Available for Gildia]

Tommy Gun_1
Mi-24P Pilot

[Leader]

Andrut

[Available for SGPSz]

Attendance
Mi-24P Pilot
Roadjoker

[Available for SGPSz]

Attendance
Mi-24P Strzelec
Free

Join us!

[Available for SGPSz]

Mi-24P Strzelec
Free

Join us!

[Available for SGPSz]

Tommy Gun_2
Mi-24P Pilot

[Leader]

Morphine

[Available for Gildia]

Attendance
Mi-24P Pilot
Occultuss

[Available for Gildia]

Attendance
Mi-24P Strzelec
Free

Join us!

[Available for Gildia]

Mi-24P Strzelec
Free

Join us!

[Available for Gildia]

Tiger_1
AH-64D Pilot

[Leader]

Arkusz

[Available for Gildia]

Attendance
AH-64D Pilot
Geno

[Available for Gildia]

Attendance
AH-64D Strzelec
Cat

[Available for Gildia]

Attendance
AH-64D Strzelec
Free

Join us!

[Available for Gildia]

Rotor_1
UH-1H Co-Pilot

[Leader]

Viper

[Available for Gildia]

Attendance
UH-1H Co-Pilot
Free

Join us!

[Available for Gildia]

UH-1H Pilot
Beskid

[Available for Gildia]

Attendance
UH-1H Pilot
Bonfire

[Available for Gildia]

Attendance
Sign in log
Content
[2023-03-21 20:45] Viper changed slot

UH-1H Co-Pilot [Rotor_1]
[2023-03-21 20:01] tailor signed in for this event

Mi-8MTV2 [Beeper_1]
[2023-03-21 18:37] Stivi unsigned from this event

AH-64D Strzelec [Tiger_1]
[2023-03-20 23:39] SnakeJazz unsigned from this event

Mi-8MTV2 [Beeper_1]
[2023-03-20 22:03] Roadjoker signed in for this event

Mi-24P Pilot [Tommy Gun_1]
[2023-03-20 18:24] Krzychoo unsigned from this event

Mi-24P Pilot [Tommy Gun_1]
[2023-03-20 17:31] Mentos unsigned from this event

Mi-8MTV2 [Beeper_1]
[2023-03-19 23:53] Beskid signed in for this event

UH-1H Pilot [Rotor_1]
[2023-03-17 21:27] Stivi signed in for this event

AH-64D Strzelec [Tiger_1]
[2023-03-17 21:27] Stivi unsigned from this event

AH-64D Strzelec [Tiger_1]
[2023-03-12 23:03] Bartek16194 signed in for this event

Mi-8MTV2 [Beeper_3]
[2023-03-09 21:30] Birbant unsigned from this event

Mi-8MTV2 [Beeper_3]
[2023-03-09 11:30] Birbant signed in for this event

Mi-8MTV2 [Beeper_3]
[2023-03-08 22:28] TRUP signed in for this event

Mi-8MTV2 [Beeper_1]
[2023-03-08 21:39] Birbant unsigned from this event

Mi-8MTV2 [Beeper_3]
[2023-03-08 01:59] Bonfire signed in for this event

UH-1H Pilot [Rotor_1]
[2023-03-06 22:31] GromI signed in for this event

Mi-8MTV2 [Beeper_2]
[2023-03-06 22:31] GromNecropolis signed in for this event

Mi-8MTV2 [Beeper_2]
[2023-03-06 20:05] Birbant signed in for this event

Mi-8MTV2 [Beeper_3]
[2023-03-06 16:54] Krzychoo signed in for this event

Mi-24P Pilot [Tommy Gun_1]
[2023-03-05 16:23] Mentos changed slot

Mi-8MTV2 [Beeper_1]
[2023-03-05 16:23] Mentos signed in for this event

Mi-8MTV2 [Beeper_2]
[2023-03-05 15:41] Viper signed in for this event

UH-1H Co-Pilot [Rotor_1]
[2023-03-05 13:55] Occultuss signed in for this event

Mi-24P Pilot [Tommy Gun_2]
[2023-03-05 13:50] Stivi signed in for this event

AH-64D Strzelec [Tiger_1]
[2023-03-05 13:35] Cat signed in for this event

AH-64D Strzelec [Tiger_1]
[2023-03-05 13:35] SnakeJazz signed in for this event

Mi-8MTV2 [Beeper_1]
[2023-03-05 13:35] Arkusz signed in for this event

AH-64D Pilot [Tiger_1]
[2023-03-05 13:31] Geno signed in for this event

AH-64D Pilot [Tiger_1]
[2023-03-05 13:18] Morphine signed in for this event

Mi-24P Pilot [Tommy Gun_2]
[2023-03-05 13:17] Andrut signed in for this event

Mi-24P Pilot [Tommy Gun_1]
[2023-03-05 13:13] Orzel signed in for this event

Mi-8MTV2 [Beeper_1]
Event log
Content
[2023-03-22 18:57] Bartek16194 Rozegrane
[2023-03-22 18:56] Bartek16194 Rozegrane
[2023-03-05 13:11] Qba Zaakceptowane
[2023-03-05 12:38] Orzel Do sprawdzenia
[2023-03-05 12:38] Orzel Nieaktywne
[2023-03-05 12:38] Orzel Nieaktywne
[2023-03-05 12:37] Orzel Nieaktywne
[2023-03-05 12:35] Orzel Nieaktywne
[2023-03-05 12:27] Orzel Nieaktywne
[2023-03-05 12:25] Orzel Nieaktywne
[2023-03-05 12:25] Orzel Utworzono